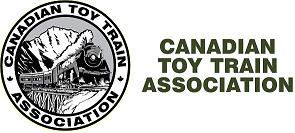 The Canadian Toy Train Association has held monthly meetings since March 1974 and serves about 100 members. We are an independent non-affiliated Canadian train club specializing in toy trains - mainly American Flyer, Lionel, Marx and MTH. We hold regular monthly meetings in Burnaby, B.C. (a suburb of Vancouver) on the last Sunday of each month except July, August, and December at George Rummel Recreation Centre, at 3630 Lozelle Street, Burnaby. Please visit their Web Site for additional information.

Central Hobbies stocks the special run cars produced by the Canadian Toy Train Association.
See the BCSME (British Columbia Society of Model Engineers) web site for information on the club and the site.
They have a ride-on minirail in the park.
Free-Mo. There is as yet no Vancouver Free-mo group but there are rumblings (Slo-Mo because they can't get their act together).
The closest Free-Mo group to the Lower Mainland is Coldslap Free-mo, based in Chilliwack.
The Mainland Modular Railway Society is shutting down this spring.
See the Greater Vancouver Garden Railway Club Web Pages for information about Garden railways in the lower Mainland.

See the Train Gang Web Pages for information about the Train Gang.

See the TT- Tracks web pages for information about the TT-Scale mini module system.