Thanksgiving Day - October 10, 2022
Central Hobbies will be closed Thanksgiving Day, Monday October 10, 2022.
Cloverdale Community Train and Hobby Expo Saturday November 12, 2022
Central Hobbies will be at the Cloverdale Community Train and Hobby Expo Saturday November 12, 2022.
If there is anything you want brought to the show please let us know early that so we can pack it up for you.
CENTRAL HOBBIES Closing Update
Our end of business day is June 30, 2023.
The Doors will close end of May 2023 to give us a month to clean out the store.
CENTRAL HOBBIES Gift Certificates
Central Hobbies has stopped Issuing Gift Certificates.
If you have an outstanding Gift Certificate, it is time to use it.
Unused Gift Certificates go away when the store closes.
COVID 19
As of July 5, 2022
The Mask requirements are relaxed.
You do not need to wear a mask to enter the store but as one of our staff is immune compromised, we would appreciate it if you did.
The door is open.
We reserve the right to limit the number of people in the store.
You can phone in an order (604-431-0771) or E-Mail an Order (centralhobbies@telus.net) for pickup at the door.
We prefer payment by Debit or Credit.
Mail orders always welcome.
We are running short hours, closing at 5 PM Monday to Saturday. We expect to keep these hours for the foreseeable future.
Walthers 2023 Catalog
There will be no Walthers 2023 catalog.
The next Walthers catalog is not due until Fall 2023.
2023 Steam Scenes Calendars
The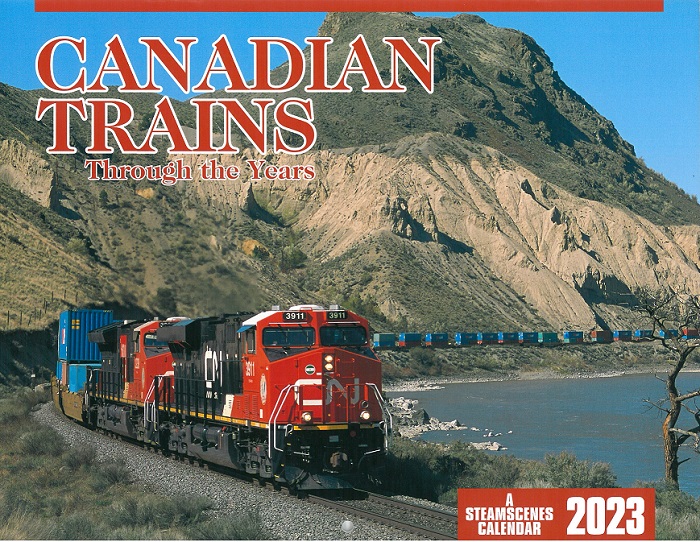 Steamscenes 2023 Calendars have arrived. We have stock of all Steamscenes calendars.
They are $ 18.95 this year.
2022 Shows
Covid Regulations permitting, several 2022 shows have indicated their intent to run.
The Sea to Sky Model Train and Hobby Show is Saturday October 15 and Sunday Oct 16, 2022 at WCRA Railway Museum of British Columbia 39645 Government Road, Squamish BC. Discounted tickets may be purchased online, or Tickets may NOW be purchased at the door.
The Chilliwack show is cancelled.
VTE is cancelled.
Cloverdale Community Train and Hobby Exposition - November 12, 2022. Shannon Hall Cloverdale Fairgrounds.
Train Sets
Train Sets are for all year long, not just Christmas.
Central Hobbies stocks Train Sets all year round.
Some of what we have is stock is on our Train Sets Web Page.
Parking is available at the West end of the building and behind the building. You may use spots 1 through 20.
If you do not want to drive in Vancouver traffic don't forget you can get here easily by Skytrain.