We're your one stop scale model train shop!
---
Central Hobbies Store News
This page includes postings from June 2010 to date.
See: Pre Move for postings from before the move
or Early 2010 for postings from the move to the end of June 2010
or Mid 2010 to end 2012 for postings from the end of June 2010 to the end of 2012.
Date
June 7, 2022
Inventory 2022 has passed.
Had a good Saturday.
Four of us were back Sunday.
Still more to do but we are in a better situation than last year.
Our thanks to: Nick, Fernando, Tom, Francine, Gord, Don, Mike, Ryan, Todd, Norio, Doug, Al, Brad, Paul, Gordy and Emily.
June 1, 2022
The 2022 show year is looking promising.
Edmonton has announced their show in September.
Victoria has announced their show at the end of September.
No word yet on Chilliwack.
VTE 2022 will be making their decision about the show this month.
May 1, 2022
The Nanaimo Show - the first show since November 2019.
It was great.
The current messed up BC Ferries schedule made it a long (or for Bill a VERY LONG) day.
April 2022
No Edmonton Show.
March 2022
No Western Rails Show. With no Committee to run this it is in danger of dying.
2022
2022 started with light Covid restrictions.
2021
The Covid mess continues.
Now operating under permanent short hours.
The year varied with small numbers of people in the store to wide open.
Inventory 2021 was fun. Again we were allowed a small crew and made things work.
2021 ended with no train shows.
March 15, 2020
And the Covid mess begins.
Originally we operated under short hours with service at the door or by mail order.
When things improved we started letting small numbers of people in the store.
Inventory 2020 was fun. We were allowed a reduced crew but and made things work.
2020 ended with no train shows.
January 8, 2020
It is getting harder and harder to get hit by a a train, but fools still manage to do it.
This driver was on the tracks at the Kaslo street crossing and froze rather than drive off. The morning Amrak Talgo train hit him.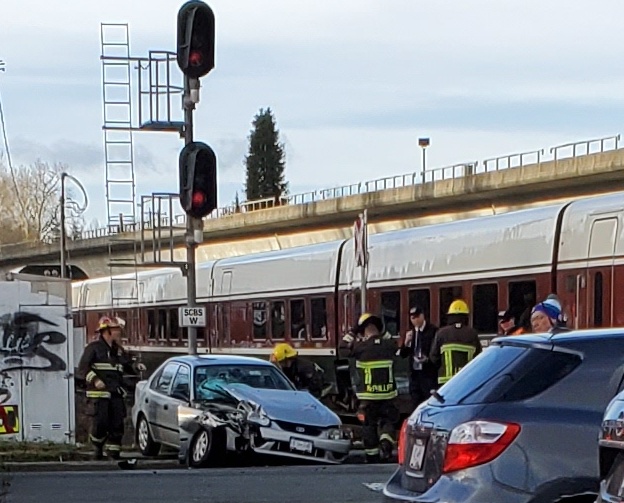 No injuries except to the car. Scratches on the locomotive. Amrak customers delayed for an hour. Kaslo street was closed for an hour or so while the police did their investigation.
The street is open and trains are running again.
January 1, 2020
2019 sure passed fast. It was a good year.
I hope everybody had a safe Christmas and New Years.
I hope everybody has a great 2020.
November 9 and 10, 2019
The 2019 Vancouver Train Expo has passed.
The best show ever!
Hope to see you all there in 2020.
November 10 and 11, 2018
The 2018 Vancouver Train Expo has passed.
If you missed it, it was a good one.
Hope to see you all there in 2019.
June 5, 2018
Inventory day has passed.
It was a good evening. All went well. The main count is finished. There are areas still to be counted, but they are controlled.
Our thanks to all those who helped us.
In no particular order they are: Colin, Fred, Fernando, Paul, Gord, Ed, Geoff, Norio, Gordon, Dane, Micheal, Ana Maria, Fred (2), Dave, Keith, Nick, Scott, Tom, Todd, Ron, Gary, Jay, Rob, Gordy, Monkey, Zack, and staff.
Thank You everyone.
Hope to see some of you back on June 1, 2019 for next years count.
March 29, 2018
Despite the best efforts of BC Ferries, we had a good Victoria Show.
I took the GuiTTar layout over and had a good time.
May 2, 2018
Central Hobbies is 30 today. Happy Birthday Central Hobbies.
March 18, 2018
The 2018 Western rails show has passed.
The show was a bit light but I had fun running the GuiTTar layout.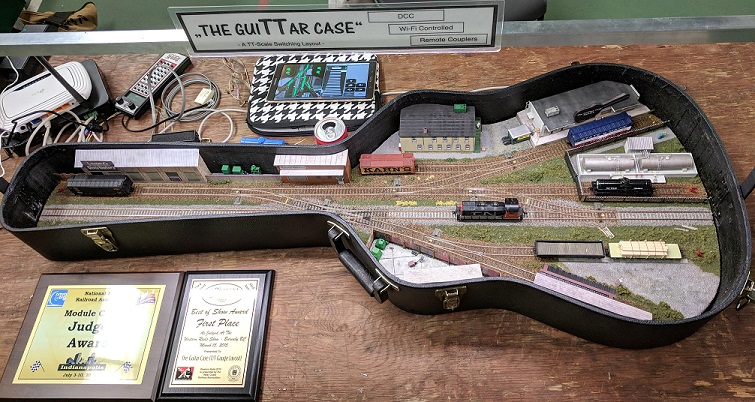 Built by Bjoern Engles a few years ago, this layout has been displayed in many lower mainland shows, at Victoria, at Portland at the NMRA National in 2015, at Indianapolis at the NMRA National in 2016, and at the German USA Modellers meet in Germany in 2017.
It has now come back home to the Pacific Northwest TT-Scale Modellers and will be exhibited in their local and US displays.
January 3, 2018
A Happy New Year to Everyone.
I hope everybody had a good Holiday.
November 15, 2017
The 2017 Vancouver Train Expo has passed.
It was a good show this year, good crowds, good sales and great layouts.

Central at VTE

The 2017 VTE Committee are to be congratulated for putting on a Great Show.

Our Thanks to everybody who helped us at the show, both those at the tables with sales, and those who helped unload and setup.
June 23, 2017
Mr Hobby in North Vancouver closed after 20 years.
We obtained a few paint racks from him.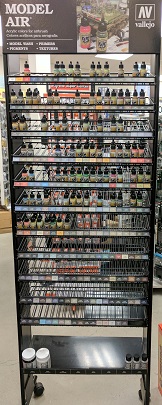 We now have a Vallejo Model Air Paint rack.
We were able to split up the Testors Enamels and Spray cans into two rack that sit on counters.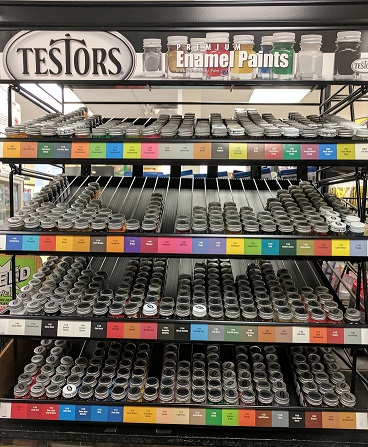 Testors Enamels.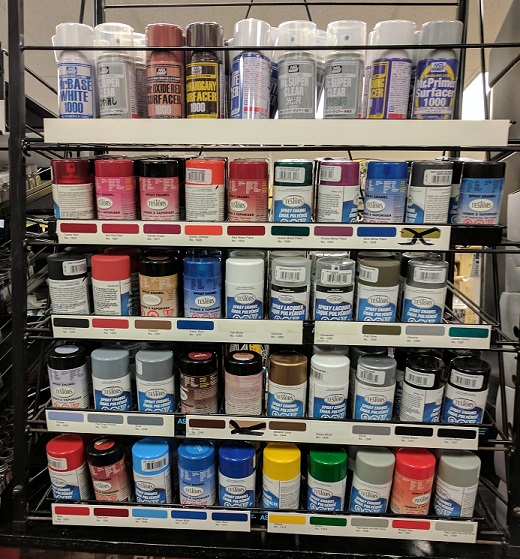 Testors Spray Cans.
In the midst of this purchase we obtained some spray cans of the Japanese Brand: Mr Hobby.

Mr Hobby.
Bob Smith now has their own rack. We are waiting for a second level. The labels will be finalized when we have the second rack.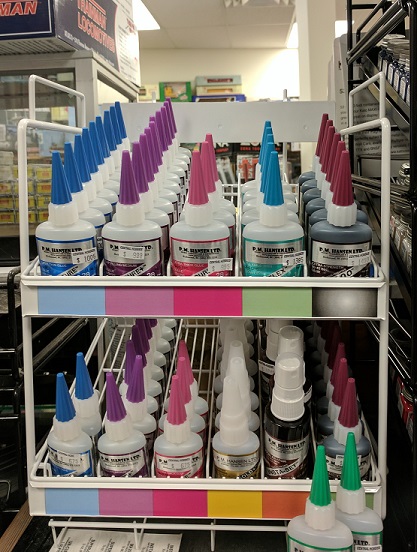 Bob Smith Super Glues rack.
The old Testors rack was turned around and repurposed as hanging space.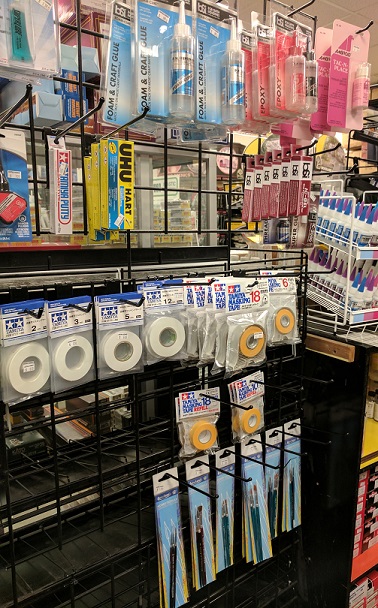 Hanging Space.
May 2, 2017
Central Hobbies is 29 today. Happy Birthday Central Hobbies.
April 24, 2017
Another Great Super Train show in Calgary has passed. Although attendance was a bit down (10,900) it was a good show for us. One more show to go for the Trains Show Season.
March 22, 2017
Western Rails 2017 has been and gone. Seemed to be a larger crowd this years. The store did better than in 2016.



January 24, 2017
Today is the seventh anniversary of our move back in 2010.

Sad to say, not everyone who helped us is still with us.
We will pause a moment to remember Al Mitchell and Dave Hanas.
November 15, 2016
Kathy is back in the store full time.
November 12, 2016
Vancouver Train Expo 2016 (The 34th Annual) Model Train Show
Another November show has passed.
It was a good show this year. Lots of families. A good crowd.

The only problem was Bill's van wouldn't start Friday morning. Hello U-Haul.
Bill needs a new(er) van!. Any leads?
October 6, 2016
Bill is back in the store on light duty.
Kathy will be down for Vancouver Train Expo.

She will be in the store on from Tuesday afternoon to Friday and at the Vancouver Train Expo Saturday and Sunday.
August 19, 2016
R P Electronics has moved.
They have left their location on Rupert Street and moved to 4181 Dawson Street in Burnaby, a short walk from the Gilmore Skytrain Station.. Another victim of the high cost of doing business in Vancouver.
July 13, 2016
The Mike McGrattan Memorial Train started is cross country journey on the store layout. All pictures by Tim Horton. Used with permission. One or two slightly cropped to remove distracting background clutter.

We are honoured to be included in this Memorial to Mike McGratten.

For more on the journey of this train see the Thread on The Railwire
July 13, 2016
The NMRA National at Indianapolis was great. - Bill
June 7, 2016
The Central Hobbies 2016 Social Event of the year has passed.
Inventory 2016 went well. We were done in record time.

In no particular order, our thanks to all those who came to help us Saturday evening: Al(1), Al(2), Colin, Don, Ed, Emily, Fernando, Fred, Geoff, Glenn, Gord, Gordy, Graham, Hellen, Ken, Marc, Marg, Neil, Norio, Paul, Tom(1), Tom(2), and Warren.
November 10, 2015
The 2015 Vancouver Train Expo is over. It was a GREAT Event.
The show committee are to be commended for hosting a great show. The PNE Forum is a good venue.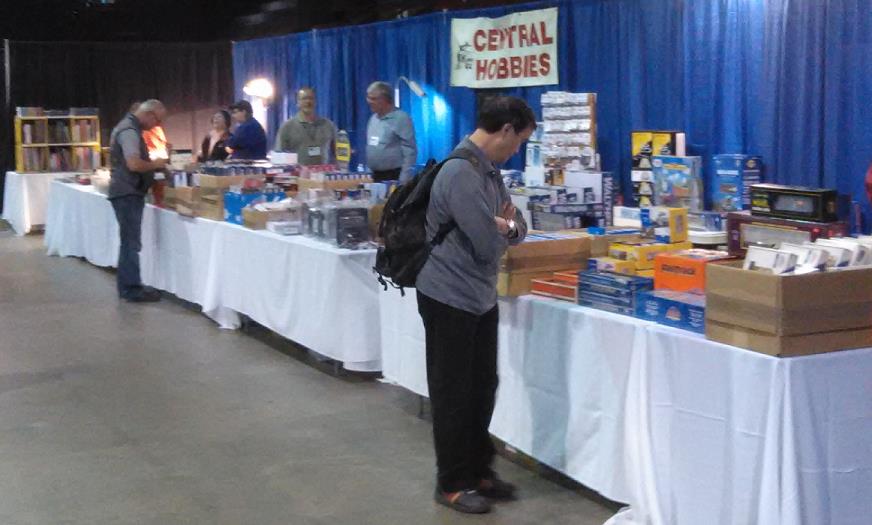 We are looking forward to the 2016 Vancouver Train Expo.
October 31, 2015

Ballasted track.
July 11, 2015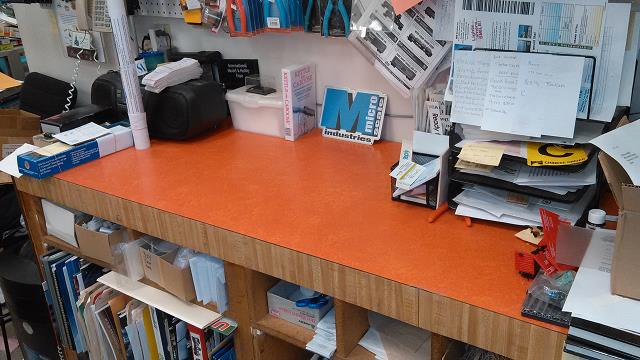 Yes Virginia, there was a counter top under all that stuff.
June 30, 2015
In their ongoing process of "Helping" small businesses in these difficult times, the City of Vancouver has increased commercial property taxes by $3.00 a square foot.

Just what we need. NOT!

I guess they need more money to give away on frivolous projects. They are certainly doing Nothing to help business in this city.
May 31, 2015
Inventory 2015 has successfully passed. With the help of a great crew of customers, we were finished in good time.
In no particular order we would to thank the following for their help: Greg(1), Al(1), Gordy, Colin, Tom(1), Fred, Greg(2), Fernando, Ken, Paul, Tony, Graham, Chris, Tom(2), Francina, Glen, Geoff, Ed, Tom(3), Neil, Dane, Andrew, Mike, Emily, Al(2), Al(3), Marg and Corwin.
Thank you everyone. We hope to see most of you again next year.
May 26, 2015
Another Great Victoria show has passed. Despite the change in date, they had a good show. Looking forward to next years show.
May 2, 2015
Central Hobbies is 27 today. Happy Birthday Central Hobbies.
April 27, 2015
Sunday April 26, 2015 was the Nanaimo Spring Meet. A good show this year. Central Hobbies would like to thank the members of the Train Gang who helped unload and setup. With their help we were set up in record time.
Feb 23, 2015
Aug 14, 1921 - Feb 23, 2015. - We are very sad to announce that Warren Rohn passed away.
November 12, 2014
Trains 2014 has passed. The committee are to be congratulated on another successful event.

The Trains committee have noted that the event was suffering trying to satisfy three different aims: The 7th Division Fall Meet, a Public show and a swap meet. This year they concentrated on the first two objectives and de emphasised the third. The result was a well laid out hall with great access for the increased public numbers who showed up this year. As well as the usual activities several new events were provided for the show registrants.

The complaints of the swap meet crowd may be addressed by having a smaller swap-meet only event at another time of the year. We will see what they come up with next year.
Kathy is back to work today on light duty.
October 2, 2014
The Spring 2015 show schedule is now set. Western Rails in March, SuperTrain and Nanaimo in April and Victoria in May. Going to be a busy three months.

With the Victoria show moving to May due to facility availability issues, that leaves September free for an Interior meet.

We expect the Fall line up to be Edmonton in Mid to late September, Chilliwack Lions the weekend after Thanksgiving. As for Trains 2015, with Remembrance Day being mid-week, Trains 2015 has the choice of the weekend before or the weekend after Remembrance Day. I wonder which day does not conflict with the Boeing show?
Sept 30, 2014
Nov 18, 1950 - Sept 30, 2014. - We are very sad to announce that Dave Hanas passed away at supper time today.

His well attended Mass was Friday, October 10th, 2014 at Saint Peter's Roman Catholic Church in New Westminster.
August 2, 2014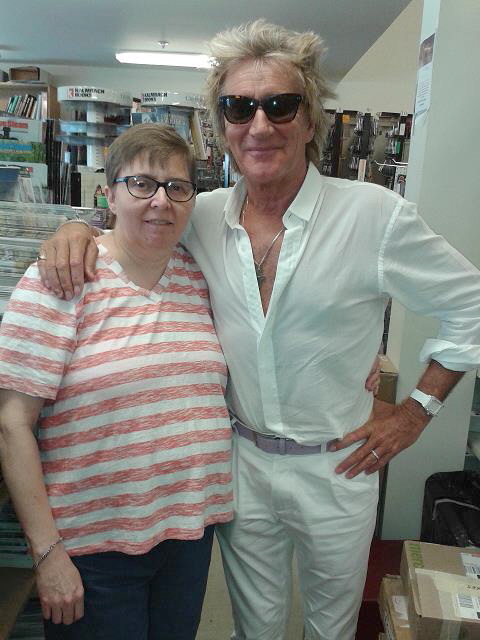 Every now and then a Celebrity comes to our store - Rod Stewart and Kathy.
June 4, 2014
The 2014 Inventory was Saturday evening (March 301st). It was a successfully evening. Our thanks to all those who helped us. In no particular order our helpers were: Chris, Geoff, Colin, Gordy, Greg (I), Al, Frenando, Jay San, Ed, Greg (II), Neil, Tom, Steve, Tony, Phil, Al, Marg, Graham, Andrew, Terry, Glenn, Rob, Peter, Kathy, Fred, Paul, Tom and Francina.
Thank you everyone who helped. We hope to see you again next year.
May 2, 2014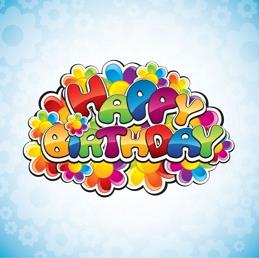 The 26th Birthday of Central Hobbies passed without fanfare.
April 24, 2014
The sidewalk work is finished.
April 16, 2014
It its infinite wisdom the city has decided it is time to dig up sections of the side walk in front of our building. There are two rough patches where the original finished sidewalk was dug up for water main access. These patches are now being replaced with new smooth sidewalk. We hope they will be finished in a day or two.
January 24, 2014
It is hard to believe that we moved into this location four years ago today.
December13, 2013
We now have city installed bike racks in front of the store.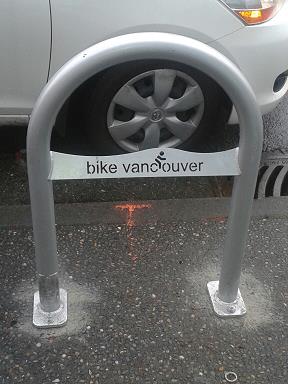 December11, 2013
The front window has been done up in a Christmas theme.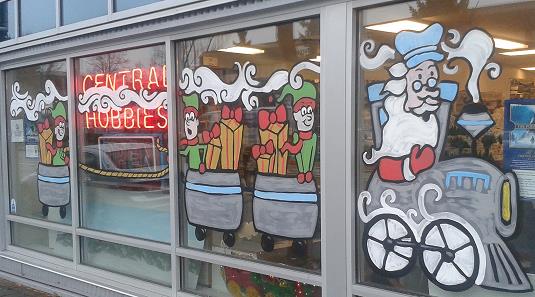 and the display layout now has a Christmas Village: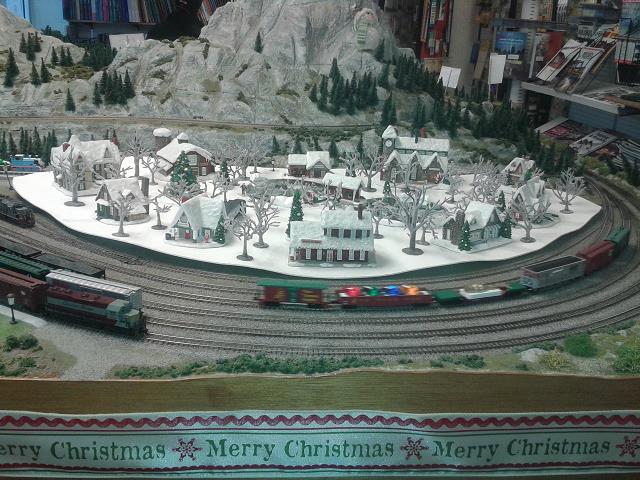 September 25, 2013
Al Mitchell July 6, 1954 - September 23, 2013

It is with extreme sadness that I must report that Al Mitchell passed away this past Monday.

His service was Monday the 30th at their church:
Connecting Point, 2606 Kingsway Avenue, Port Coquitlam, BC.
August 23, 2013
Last night, Thursday August 22, 20913 Jason Shron from Rapido Trains gave a very enthusiastic presentation about new and upcoming products to a good sized crowd. Over the course of the evening with late arrivals and early departures there were just under 30 people here.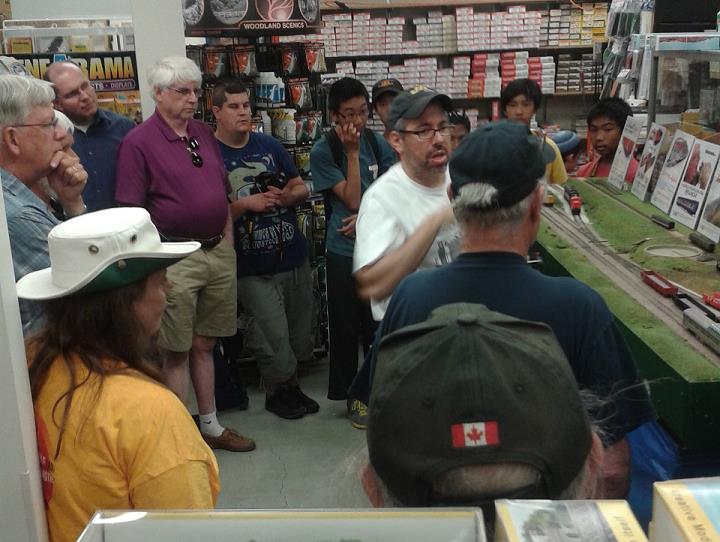 Jason in full presentation mode.


Pride of place were the pre-Production models of the GMD-1. He had CN, CN Bloody Nose and CNR Green. No NAR though.

Jason had pre production models of N-Scale passenger cars, a Park Car, CNR (green and 60's scheme) FP9 A/B sets, gondolas, and one of the latest run of CP Rail Cabooses. Some of the models were a bit travel worn but still looked good. Despite his grumblings, Jason is an NCE person, the Digitrax DCC performed flawlessly and the two modules set up for his display worked well. The modules had more than enough track in HO and N to display his models on.

News - The Park Car will be the first car of the Canadian set released separately. Other cars will follow in due course. An N-Scale Canadian in not impossible.
Buy your Wide Vision cabooses now. Production costs have gone way up. If he does another run they will be in the $ 100 range.
The gondolas looked great.
Yes there will be a diner for the Super Continental, just not sure when.
Rapido will Not be doing foobie CPR M&G and VIA Rail blue versions of the GMD-1. Remember you didn't hear it here first.
Jason had a preproduction sample of his Bendy Track. Production versions are supposed to be better.

After his presentation and Q & A, a small tipple of Penderyn was supplied to Jason.

All in all it was a great presentation making for a great evening.

We thank Jason for coming to our store to make this presentation and hope he comes back soon.
July 2, 2013
The first annual North Shore Modelers JAM Breakfast (John Allen memorial Breakfast) at de dutch 3rd street, North Vancouver went well. A small crew gathered for a breakfast that included strawberry jam. July 2 would have been John Allens 100th birthday. This may become an annual local event sponsored by the North Shore Modellers.
June 4, 2013
Inventory 2013 has passed. It was a long night but thanks to all the people who came to help we were finished early.
Our thanks to all those who came and helped. In no particular order: Heath, Greg-1, Colin, Rob, Tom, Neil, Gordy, Greg-2, Ed, Geoff, John, Andrew, Phil, Robert, Greg-3, Frenando, Graham, Tony, Al, Rob-2, Chris, Dick, Marc and Marg. And the store staff of course.
Now to total hundreds of sheets of numbers.
May 5, 2013
May 2nd, the 25th Anniversary of Central Hobbies passed without much note. We did receive a nice card from a customer.

Not sure if we are going to do something special for our 25th. If we do expect an announcement Thursday evening.
April 25, 2013
Well, after Four Shows in 36 days, near 3000 Km of travel and two ferry rides, the Spring 2013 Show season is OVER!
We had one OK show, a good show, a great show and a Fantastic show.
It has been a very tiring few weeks but was well worth it.

Now to rest up for Inventory at the end of May.
April 16, 2013
The second event in the three week marthon of shows is over.
Nanaimo was a Great Show! Once again Ken Rutherford and his helpers put on a great Event. It was a very long day but we had a good time.
Next year will be their 30th Annual show. We look forward to being there.

One last show this weekend - Supertrain in Calgary, and then the Spring show season will be over.
April 9, 2013
The first show is done. Kamloops had a nice show.
The next show is in Nanaimo this coming weekend (14th).

For those of you who haven't heard yet, there will be a Trains 2013 in November. A new committee has been formed to take over running the event. Exhibitors, Layouts and Vendors who attended the last few years will be contacted in due course.
April 2, 2013
If you look at our home page you will see that April is "SHOW" month with three shows out of town in a sixteen day period. I expect a bit more than the usual amount of chaos in the store, especially the week of the 15 to 19. We Will survive this.
January 24, 2013
The anniversary of the store move in 2010 passed without incident.
January 18, 2013
We have just learned today that Glenn Lawrence passed away last month. Details as we find them.
January 9, 2013
City Parking Enforcement has been spotted in the area. There is two hour street parking. Remember we have parking along the West end of the store and a few spots behind the store. You can use parking stalls 1 through 20.
January 2, 2013
A New Year has arrived safely. I hope all our friends and customers; present, past and future, had a good Christmas and a safe New Year. We hope 2013 will be good for everyone.
Previous Postings
See: Early 2010 for postings before this.
---
www.central-hobbies.com
2825 Grandview Hwy, Vancouver, BC,
Canada, V5M 2E1
Phone 1-604-431-0771, Fax 1-604-431-9855
Orders Only 1-888-7TRAINS (1-888-787-2467)
Page and Contents Copyright Central Hobbies 2015 - 2022.

---